LUNGevity's International Lung Cancer Survivorship Conference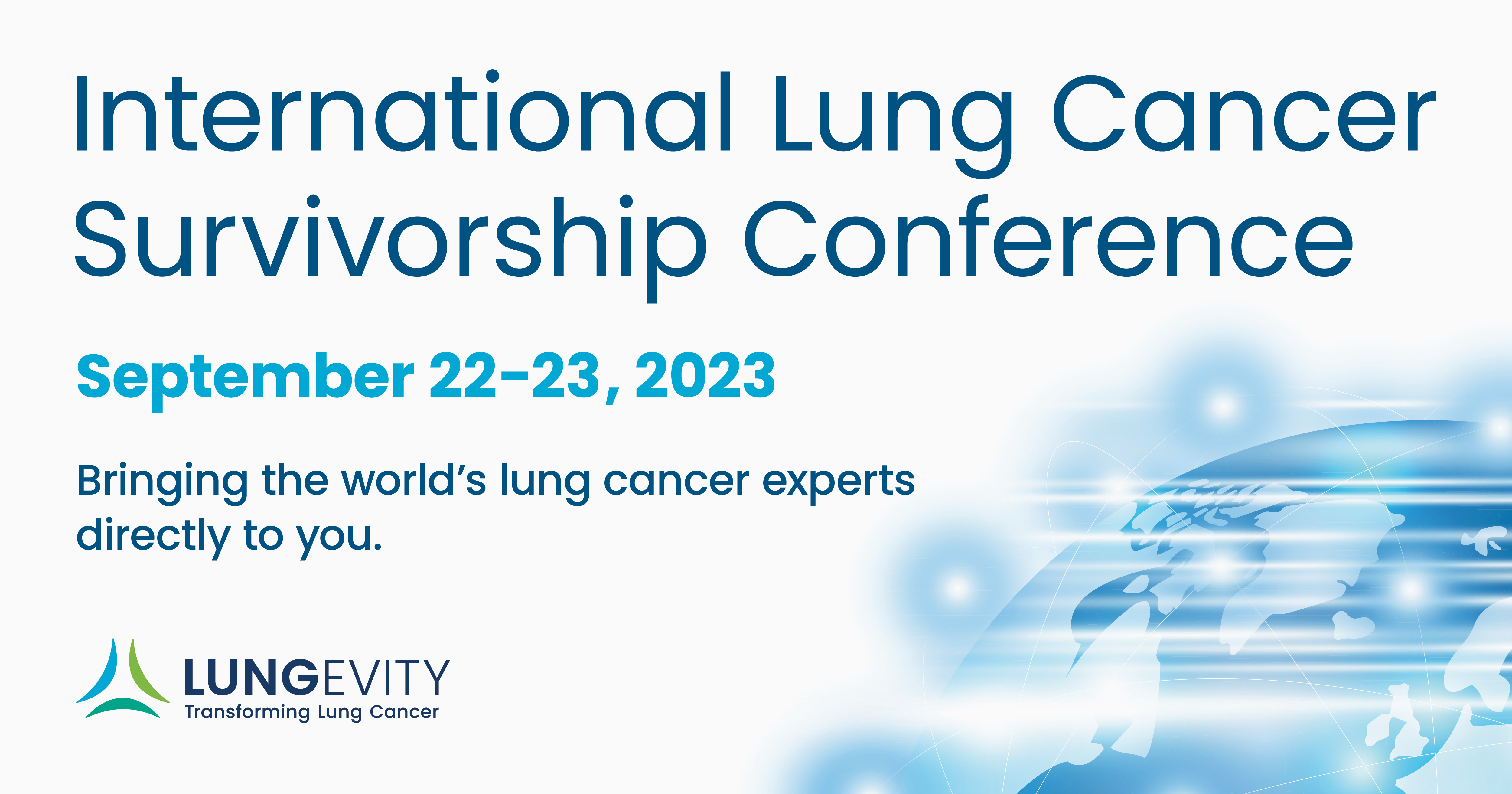 LUNGevity's 2023 International Lung Cancer Survivorship Conference features something for everyone! Our lineup of internationally renowned lung cancer experts will be covering a diverse range of topics, including how air pollution may contribute to lung cancer development, advances in early-stage treatment, the role of integrative medicine and complementary medicine approaches in disease management, addressing brain metastases, and tackling the challenge of histological transformation from NSCLC to SCLC.  
In addition to our popular biomarker breakout groups on Day Two, this year's program will also feature three global "Ask the Expert" panel discussions to address specific needs and opportunities in different regions of the world, including 1) Europe and the Middle East/Northern Africa, 2) Asia and Australia, and 3) Latin America.
We will also highlight the work of some of LUNGevity's global partners who are working to advance precision medicine or broaden access to lung cancer drugs around the world.
ILCSC promises an exciting and informative two-day program in which LUNGevity brings the world's leading lung cancer experts directly to YOU and your loved ones! Don't miss out - register TODAY for this free online event!